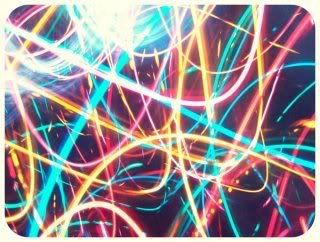 "Everything IS better with glowsticks!"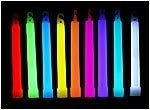 In my mind, there is never a party that couldn't do without a little GLOW.
Here is my list of celebrations that could use a little bling bling to liven up the party/event:
1. New Years Eve-Who doesn't love to get decked out on New Years Eve?
2. Independence Day-the ultimate safe and sane fireworks...glowsticks
3. Camping Trips-the kids can sword fight with glowsticks until dawn
4.
Night time beach parties-are those KIDS running on the beach or GRUNION?
5. Trick or Treating-obvious safety reasons...the more illumination on dark streets the better.
6.
Girls Night Out-Bling Bling light up rings, need I say more ladies???
7.
Concerts in the park-besides having entertainment value the glowsticks help find your kids in a crowd.
8. Slumber parties- last year my son and his friends turned out the lights and put all of their glowsticks in the middle of their sleeping bag circle and proceeded to tell campfire stories. All they needed were marshmallows and graham crackers...
Big D's birthday is on New Years Eve. We try to find special ways to celebrate every year. Two years ago we had a NEON themed party; all decorations were in neon colors, I painted black t-shirts with neon puffy paint, everyone was decked out from head to toe in glowsticks and even our drink cups were blinking bright.
The next time you are thinking of lighting up your celebration; check out
"THIS"
site.
If you have a great glowstick celebration idea that you would love to share; comment below.
GET YOUR GLOW ON!